Brandon Kulosa of Animal Trackers Wildlife recently rappelled down a building in Wrigleyville to install screens over the scuppers (gutters placed thru the wall) that were positioned under a flat roof deck. These screens were placed to prevent pigeons from nesting in scuppers. This humane way of bird deterent and prevention is effective and safe to animals and building residents.
Our team of wildlife experts can help deter birds from causing problems at any commercial or residential property in the Chicagoland area. We commonly help with Pigeons, Sparrows, and Starlings.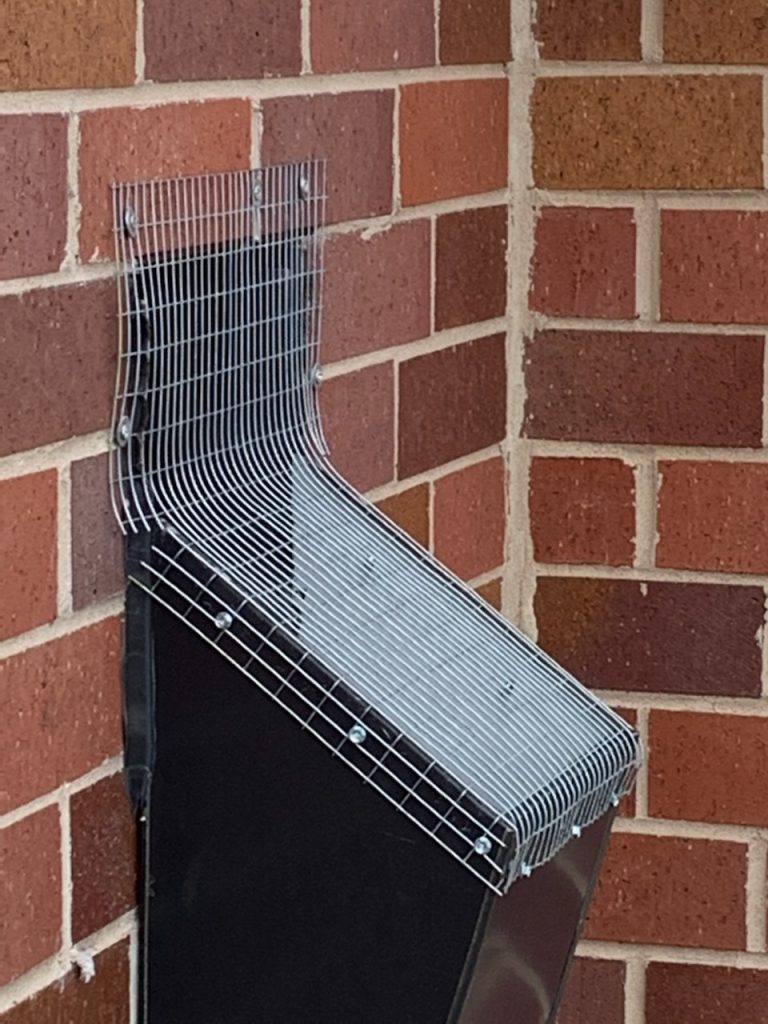 Animal Proofing Screens:  Our screening methods are the best in the area.  We offer stoop, deck, and shed screenings which will prevent wildlife from finding its way in. We start by inspecting around the foundation, deck, shed, porch, basement, and crawl space and identify any and all entry points and deficiencies.  We will then come up with a comprehensive plan to seal and animal proof any areas of concern. 
FAQ
At Animal Wildlife Trackers Wildlife Company we have come to recognize common wildlife concerns home and business owners tend to experience in the Chicagoland area. Below you will find answers to come of the most frequently asked questions we face.