Commercial properties can experience wildlife problems just like single family homes. At Animal Trackers Wildlife, we provide commercial property owners numerous products and wildlife removal services to treat and prevent common animal control problems.
The first step to alleviating nuisance wildlife problems on a commercial property is properly identifying the issue. If you are struggling to properly identify what type of animal you are having a a problem with be sure to check out our animal identifying aid here.
Common Wildlife that inhabits commercial properties include:
Skunks, raccoons, opossums, and birds.
Commercial Wildlife Services –  Bird Solutions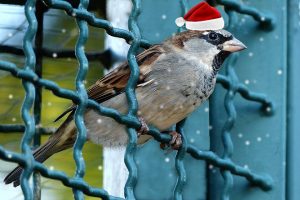 One of the most common problems commercial properties face are birds. If birds are invading your Chicagoland business call us today!
Most nuisance bird species are opportunistic; which means they will take advantage of an existing hole, crevice, gap, or vacancy rather than make their own. The most common problems are from the birds themselves, or the nesting material and droppings they leave behind.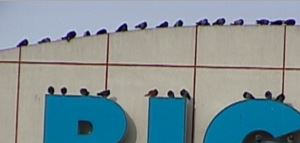 Solving the bird issues first involves cleaning/restoring the property to its original condition, and then installing some type of device to exclude or deter the birds from using the area.
Bird prevention products can include vent covers, chimney caps, or deterrent devices such as netting, and ledge spiking or coils. Most of our products have a one year to five year guarantee.

Commercial Wildlife Services – Sharp Shooting Services Northwest Suburbs
Brandon Kalousa has traveled to shoot for clients in three states. He is a highly trained and licensed professional sharpshooter, and has been shooting professionally since 1998. Animal Trackers Wildlife emphasizes safety and discretion above all, and will never compromise safety for a shot. Our primary shooting clients are commercial and governmental facilities such as; warehouses, retail shops, department stores, factories, salt domes, storage facilities, and distribution centers.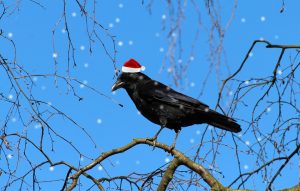 We forcefully practice the 95% rule: this means that we will not take the shot unless we are 95% confident that we will take the target out with one shot. If we are less than 95% confident,  we will wait for a better opportunity. This means dramatically decreased damage liability and increased hit ratio. Over the years we have found that customers want one shot and done, no collateral damage, and minimal expense.
Animal Trackers Wildlife comes with complete liability insurance for the sharpshooting. Our prices are based on time and distance. We also shoot competitively on a team with the local rifle club. Any animal can be taken care of; we shoot mammals as well as birds, as long as they are covered under our permits from the state. Finally, our sharpshooter has and will shoot at any time of the day or night, whenever the situation requires.
Contact Us Today to learn more about our Wildlife Removal and Bird Prevention Services for Commercial Properties.
Hoffman Estates Area Call (847)884-1057
Lombard Area Call  (630)916-1507
Chicago  (773)777-5003
24 Hour Emergency Service Available
365 days a year
We are certified  Through

Animal Trackers Wildlife enjoys high grades from Angie's List and the BBB